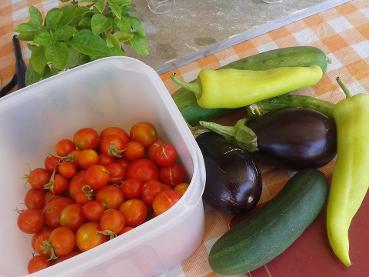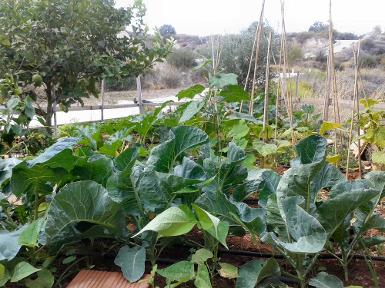 What do Yogis eat?
When I did my 3 week intensive teacher training, I had to follow a yogic diet for the time I was there. That meant eating ONLY vegetarian food and not consuming ANY alcohol.
During my training, although I was working extremely hard and doing at least 4 hours of intensive yoga practice every day, I felt incredibly alive and super healthy. The only thing my stomach didn't like was the soya bean/tofu that was often put into dishes like lasagne as an alternative to meat. Once I realised that soya was to blame for my stomach swelling and becoming uncomfortable, I stuck to eating healthy salads, dips and an amazing range of raw food like spiralised zucchini with a zingy ginger, lime and chilli dressing.
Having returned from my teacher training, I have continued eating mainly vegetarian food plus fish which is light and nutritious. The couple of times I have eaten meat, my stomach has felt sluggish and heavy, though maybe that was the red wine ;)
I'll be sharing tips on eating like a yogi on these pages, including healthy recipes like these yummy ginger and lemon raw date balls as and when I make them - just check out the recipe links underneath the lotus flower :)
You don't have to be a strict vegetarian to practice yoga, but practising Ahimsa, which means non violence, as part of a yogic lifestyle, means that you shouldn't eat meat as it means killing an animal to do so. Whatever your food choices, if everyone on the planet ate far less meat, the world would be a betterplace. I know I feel far healthier sticking to a mainly plant-based diet.
Grow your own Yoga food
Of course it's much easier to eat healthily when you have a steady supply of delicious, nutritious vegetables picked fresh from your own veggie garden.
Having started my vegetable patch in Autumn 2013 and learned lots of lessons on what works well and what doesn't, this year my vegetable garden is all planted up with a variety of yummy green and colourful vegetables including rocket, spinach, zucchini, winter squash, tomatoes, lots of different lettuce leaves, broccoli, cauliflower, cabbage, fennel bulb, chard, herbs like parsely, thyme and chervil, kale, swede, peas, beetroot, carrots, parsnips, radish plus nasturtium and marigold flowers which are edible aswell as companion plants to deter the bugs!
At the end of summer. the veggie patch was dug over and replanted with plug plants grown from seed plus seeds sown directly into the ground. What a harvest we are now having! Since end September, I've been harvesting a delicious range of spicy unusual salad leaves including rocket and 3 different kinds of spinach, yellow and green courgettes, crunchy kohl rabi, glossy purple aubergines, radish, early garden peas and the broccoli will soon be ready with tomatoes, cauliflower and sprouts to follow later. Yum!
And boy do I love rocket, especially in my favourite seasonal salad mixed with pomegranate seed, walnuts and parmesan shavings, drizzled with a peppery balsamic vinegar and olive oil dressing.